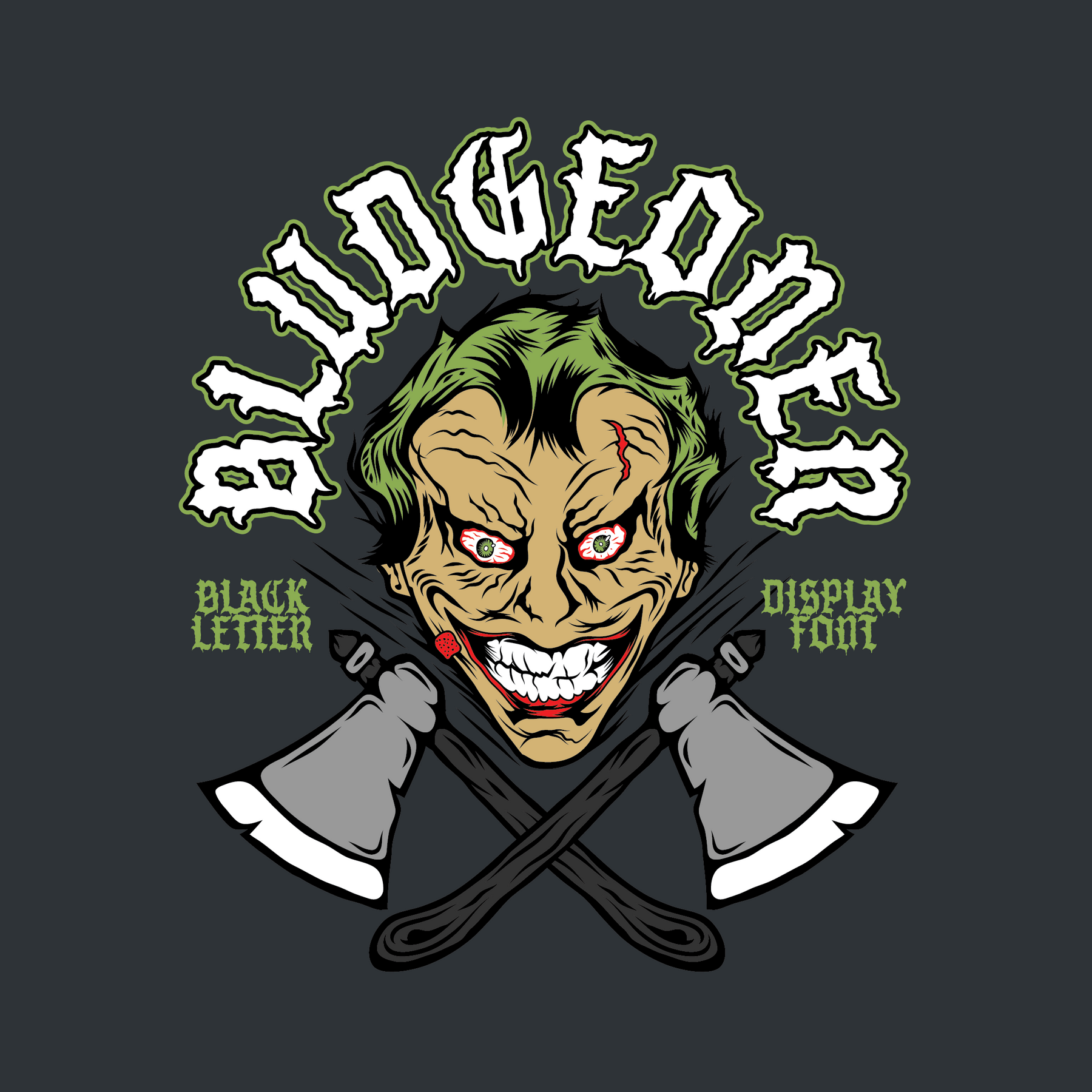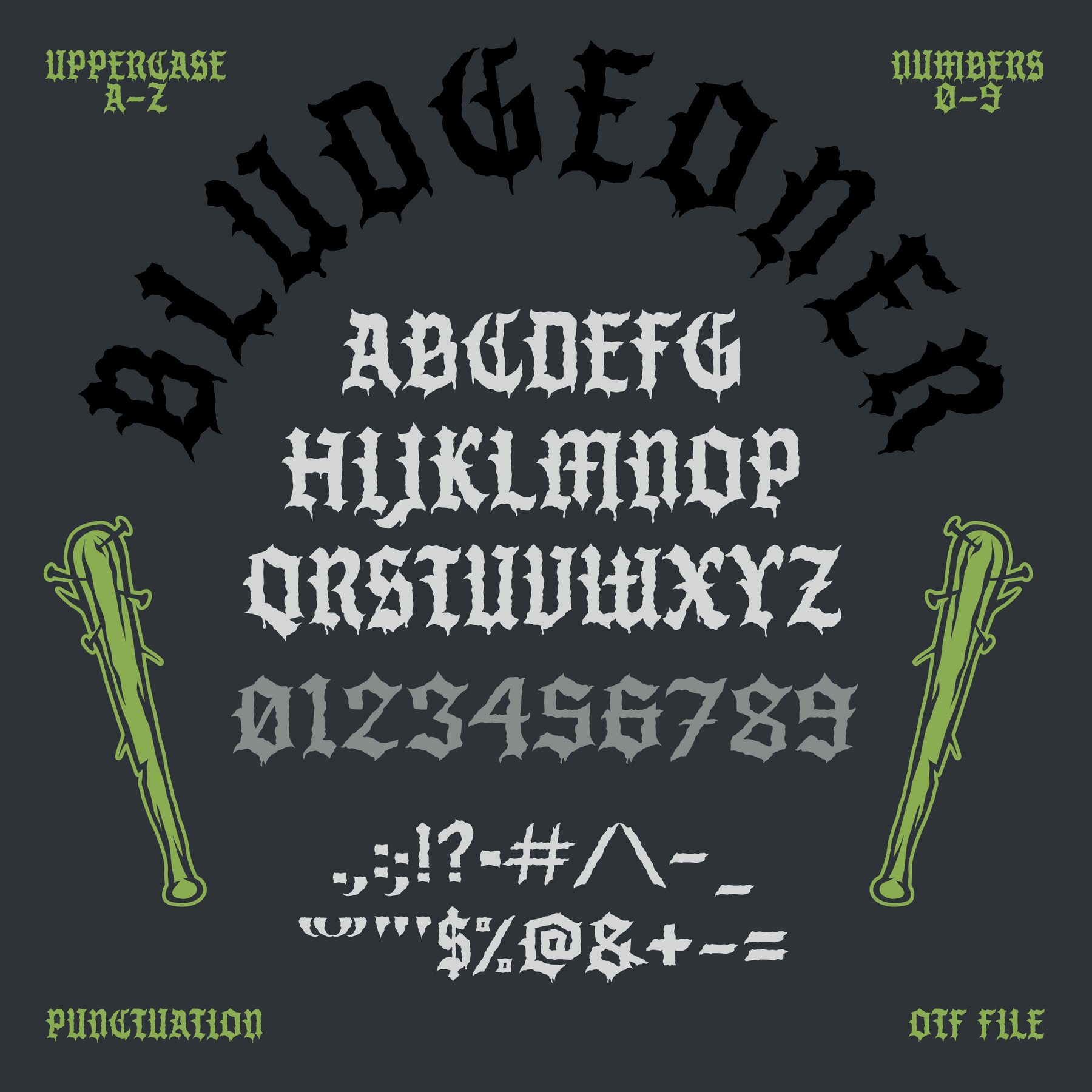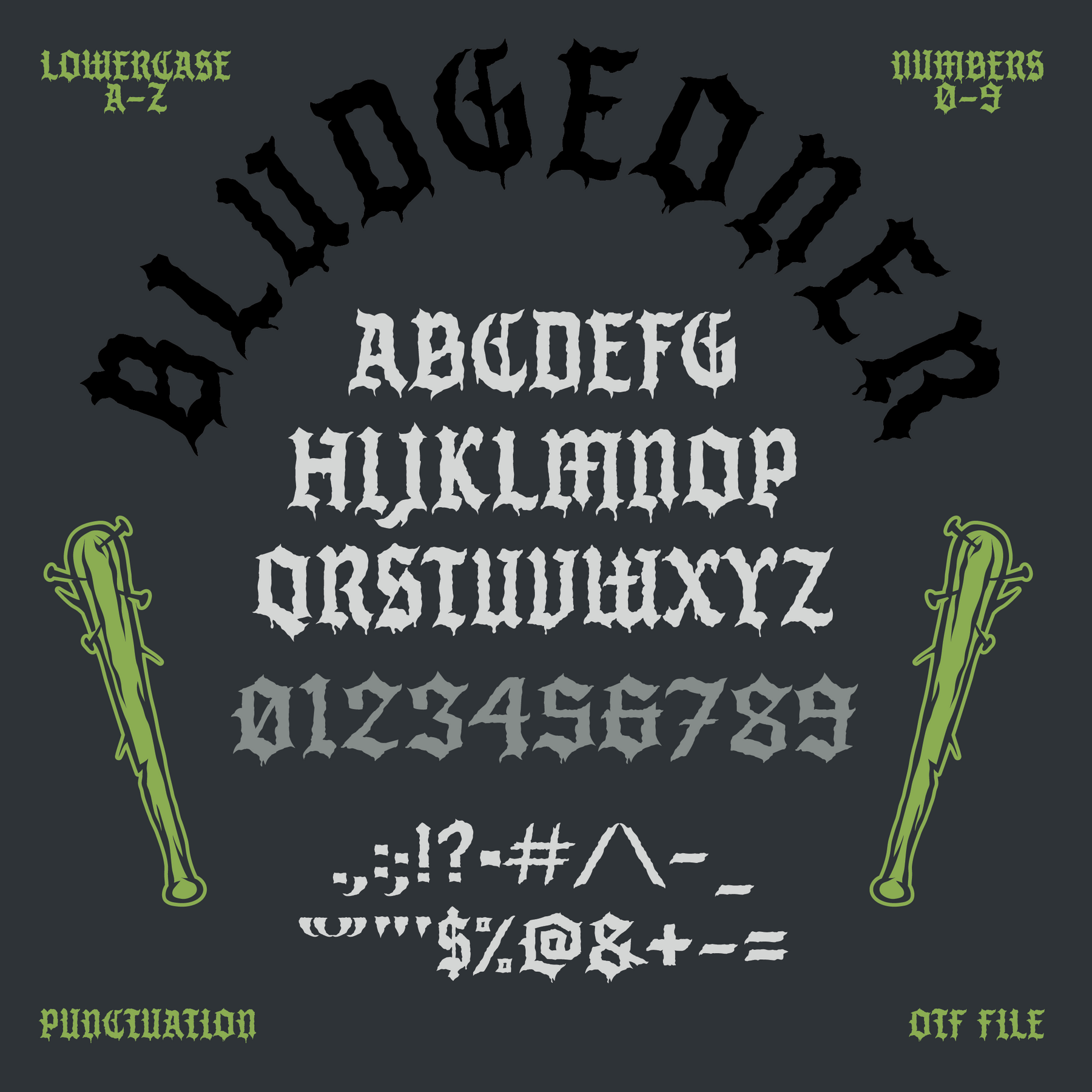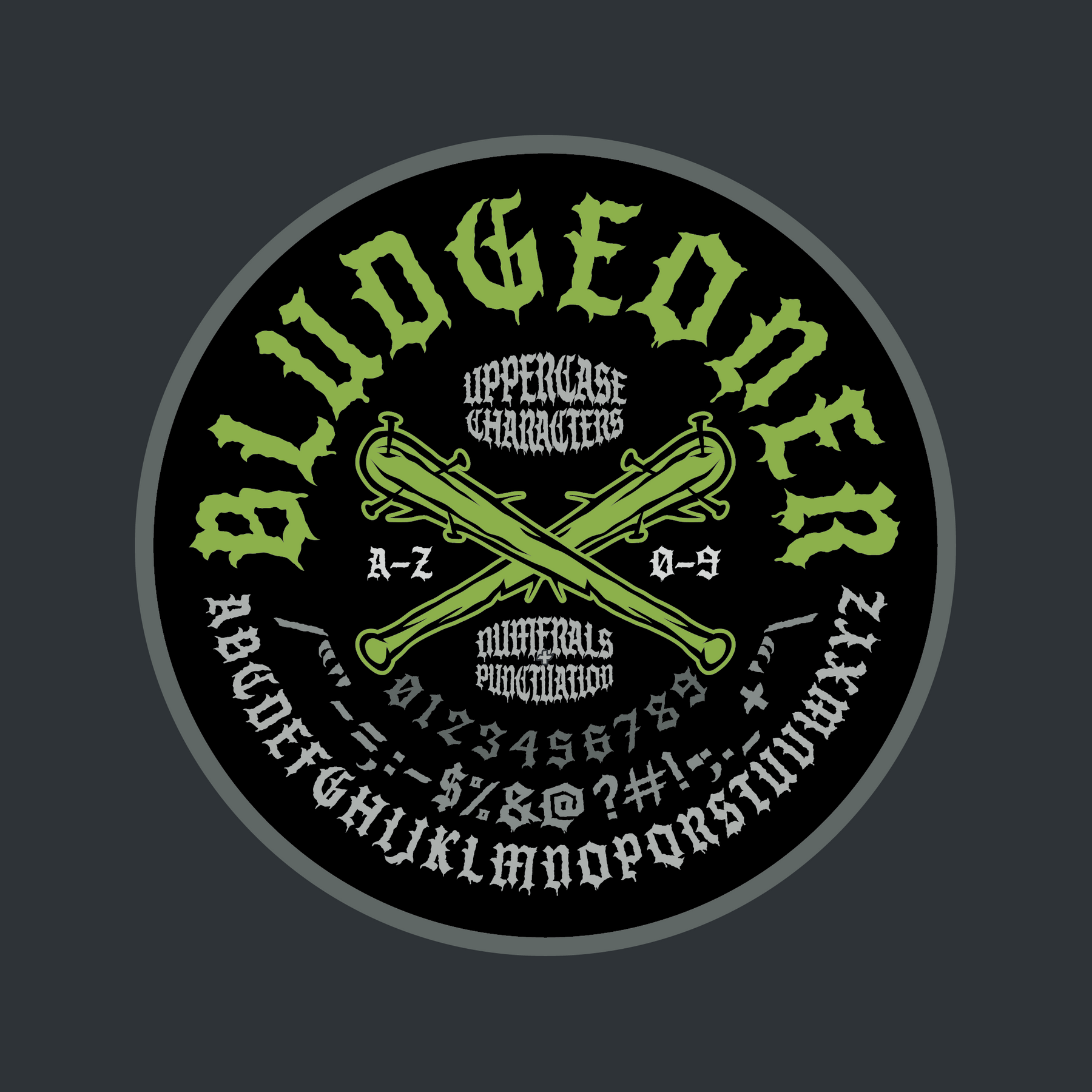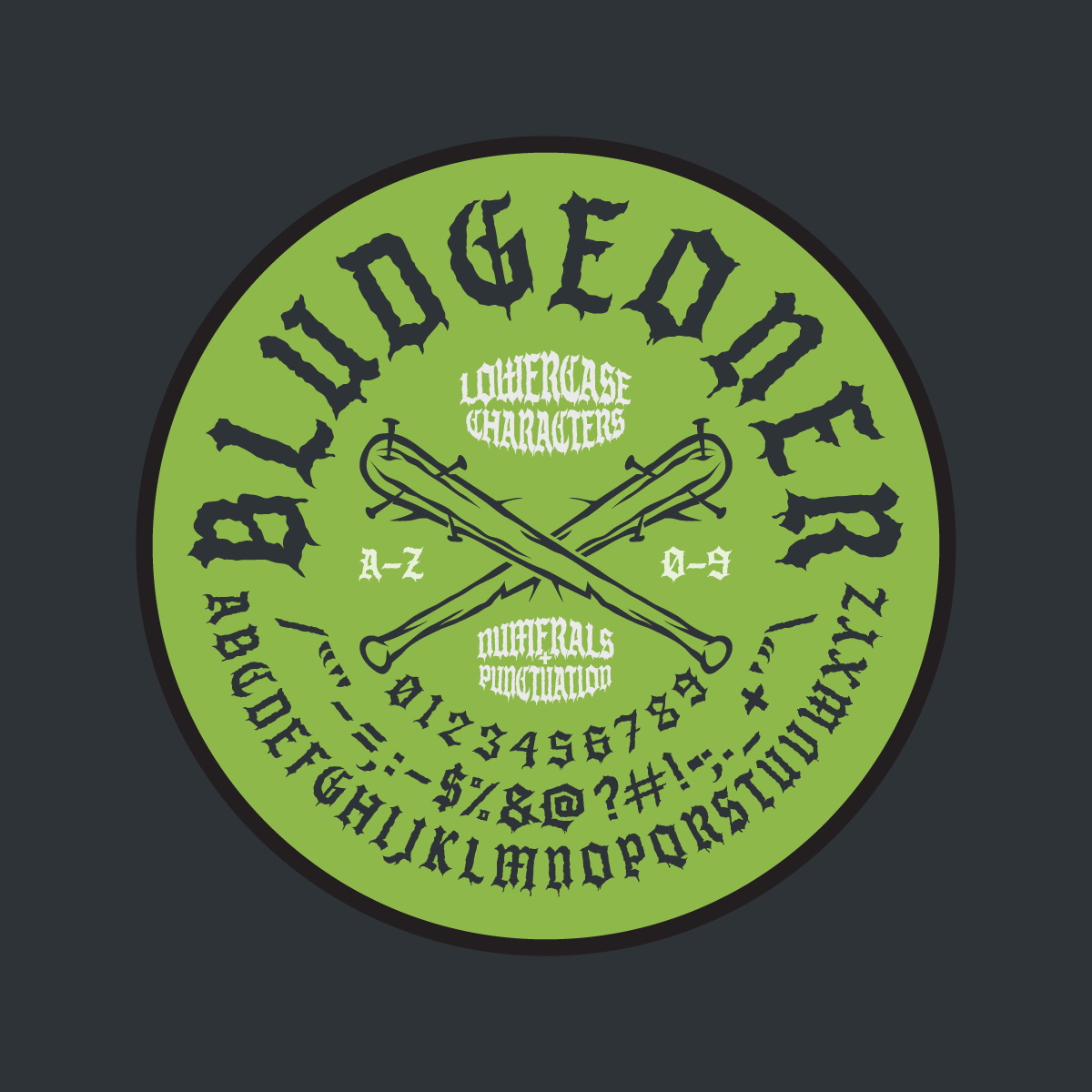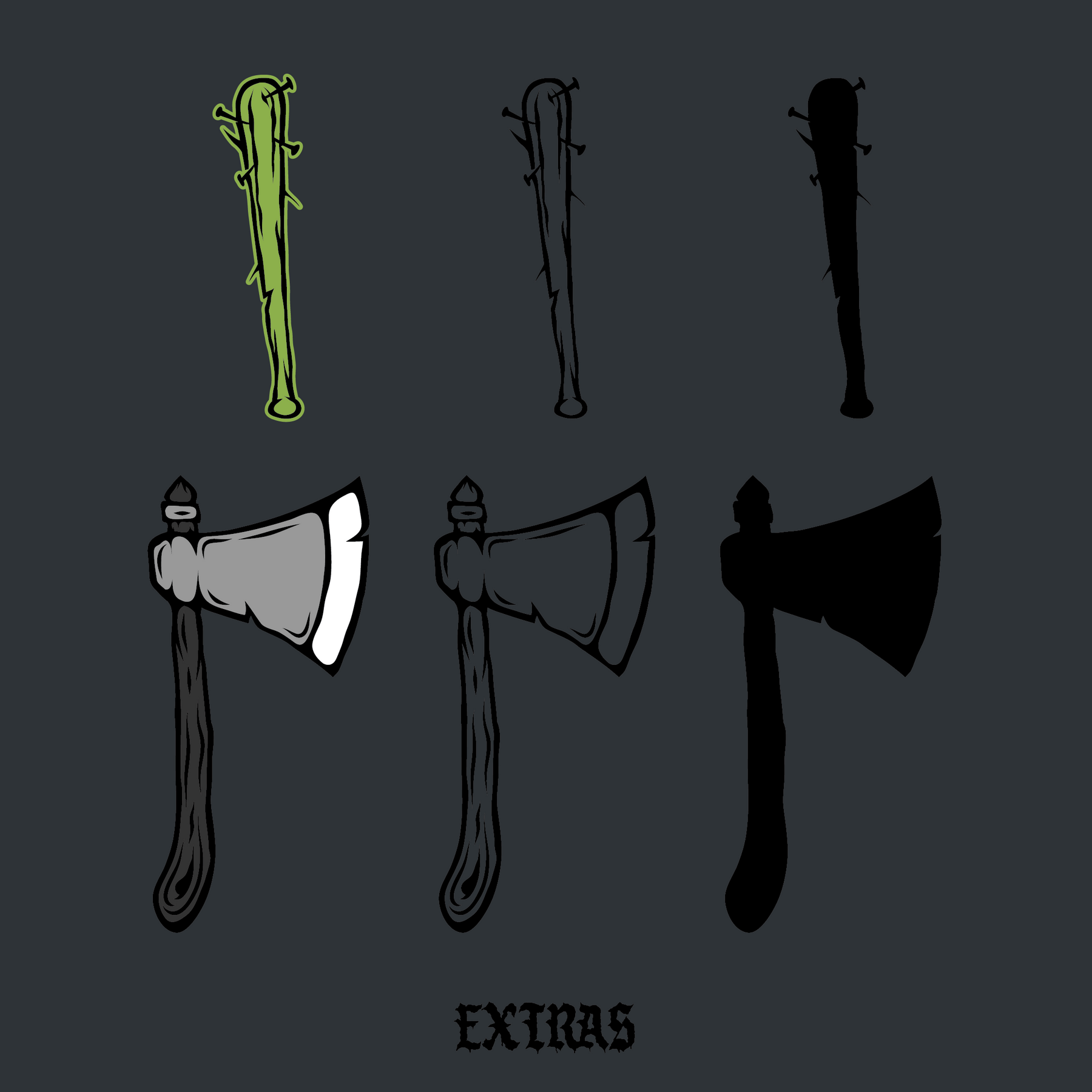 Bludgeoner Font
Introducing Bludgeoner
A rough and dirty blackletter display font that hits like a bat to the teeth. Bludgeoner is best used in headlines, and other large format type, although it's legibility at smaller scales might surprise you.

Bludgeoner is mainly an all uppercase font, but we've included lowercase variants that have lost the outer spurs to give you more creative flexibility.
Included with Bludgeoner
Uppercase and Lowercase Character Set A-Z
Numerals & Primary Punctuation
Extras: vector bat, hatchet and creep
OTF file format
Amazing font
This is an amazing font, and you can't beat the freebies thrown in!
Dope as Helll!
My new go to font for all things spooky. This font is dope as hell!
I liked the look
My second font from RL and like the look and how they work.