Yammie Noob is back for another project! This time they brought motorsports mega retailer Partzilla along with them. Partzilla is an online retailer of OEM and aftermarket parts, accessories and riding gear covering everything in the world of motorcycles, atv's, watercraft and more. They came on board with the crew at Yammie Noob to sponsor a series of videos rebuilding a pretty clapped out Suzuki DR-Z400 to pit it against a much newer and healthier GSX250. Well when it came time to make this rebuild look pretty and get the Partzilla branding front and center, the came to us to handle business.
Stage One:
Design
With the design of this kit, the main goal was to make the Partzilla branding as prominent as possible. So everything was built off of their red, black and white color scheme. We also needed an accent color, so we tossed in a shade of grey to compliment everything and bring it all together. Partzilla logos cover the most important real estate while Yammie Noob and Rogue Lab logos filled in the secondary areas.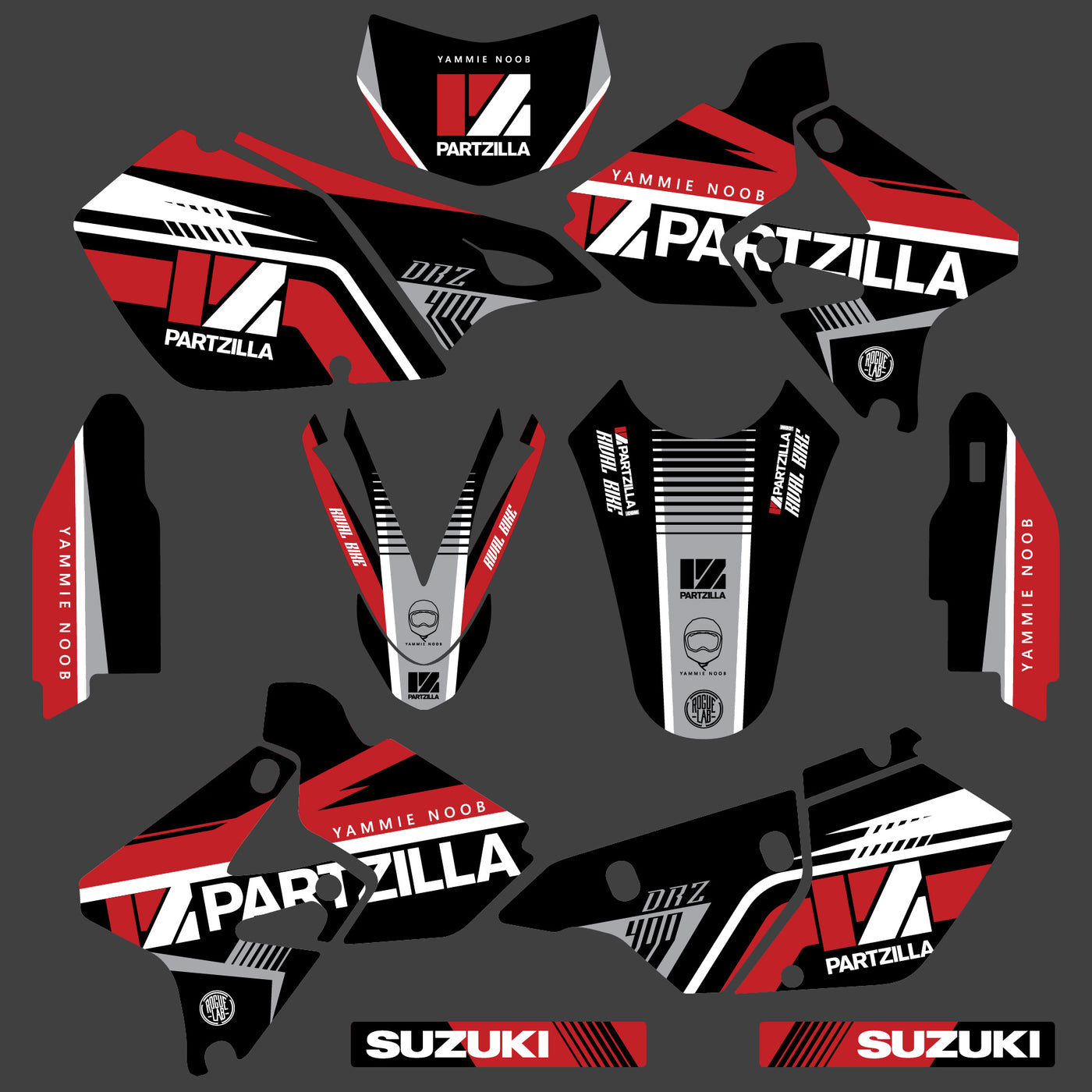 DR-Z400 Graphic Kit
Finished Design
After a few different versions and a little refining, this is the final design that was approved by all.
Stage Two:
Production
Production with this kit was pretty straight forward for the most part, with the exception of a few color profile tweaks on the printer to get a solid match to the Partzilla red. This is an off-road bike so heavy duty graphics were a must. We printed everything on a motocross specific ultra high tack 6 mil vinyl and laminated it with a mega thick 15 mil overlaminate. Seriously, these graphics are tough as hell. Once everything was cut and weeded, we pre-installed the kit on a fresh set of black bodywork so the Yammie Noob crew could just bolt everything on and go.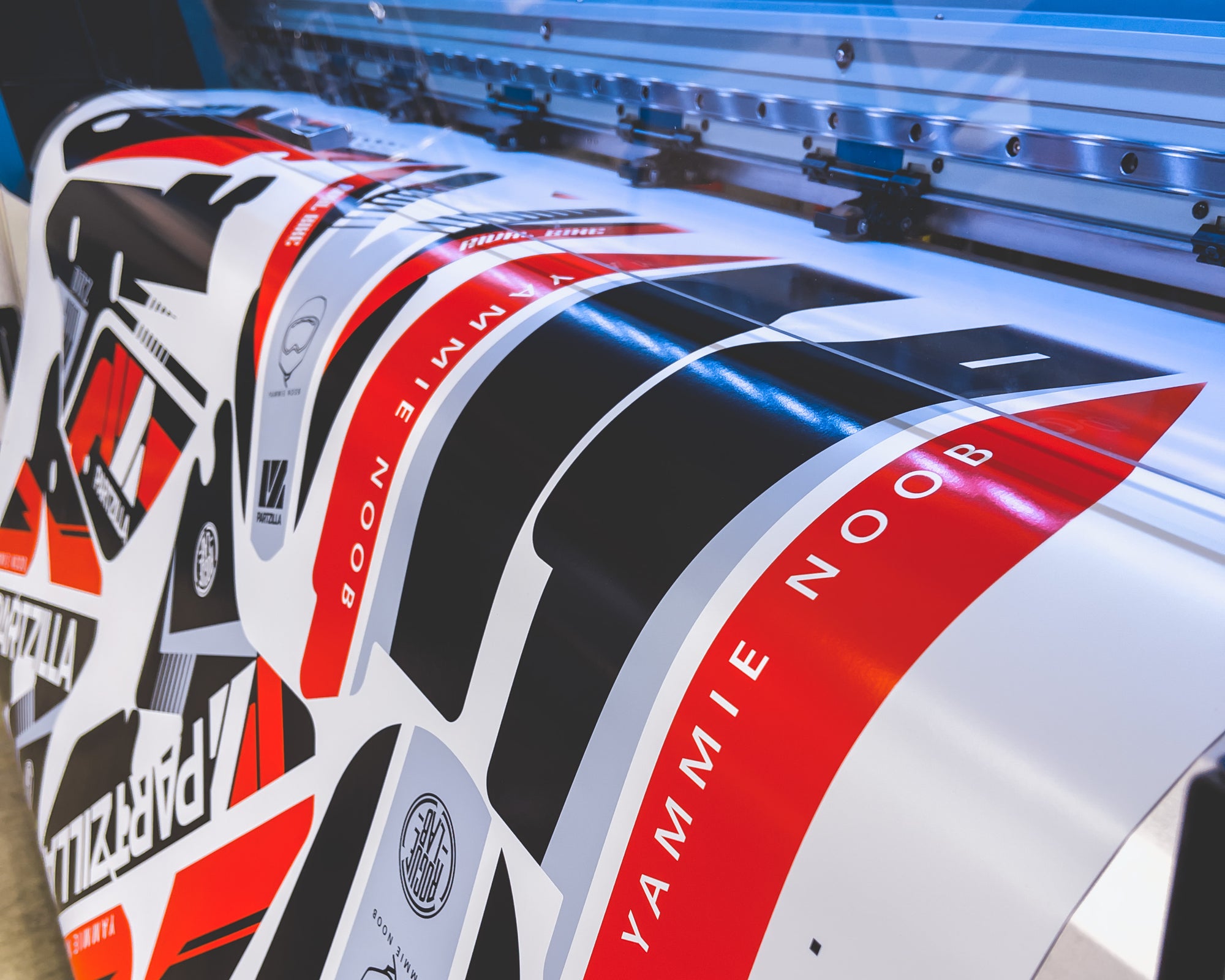 Need To Brand A Bike Build?
Let's Work Together
Stay up to date
Blog posts