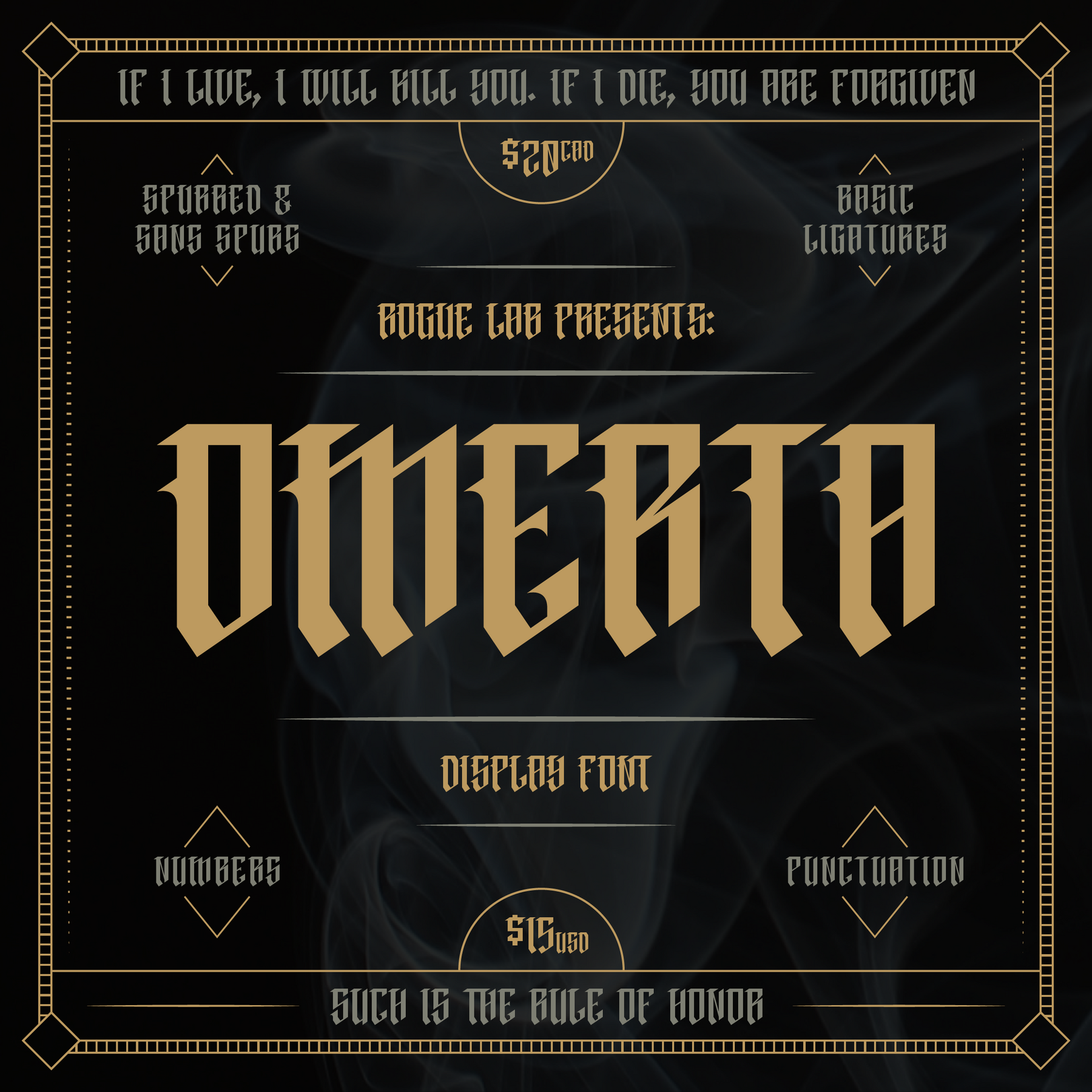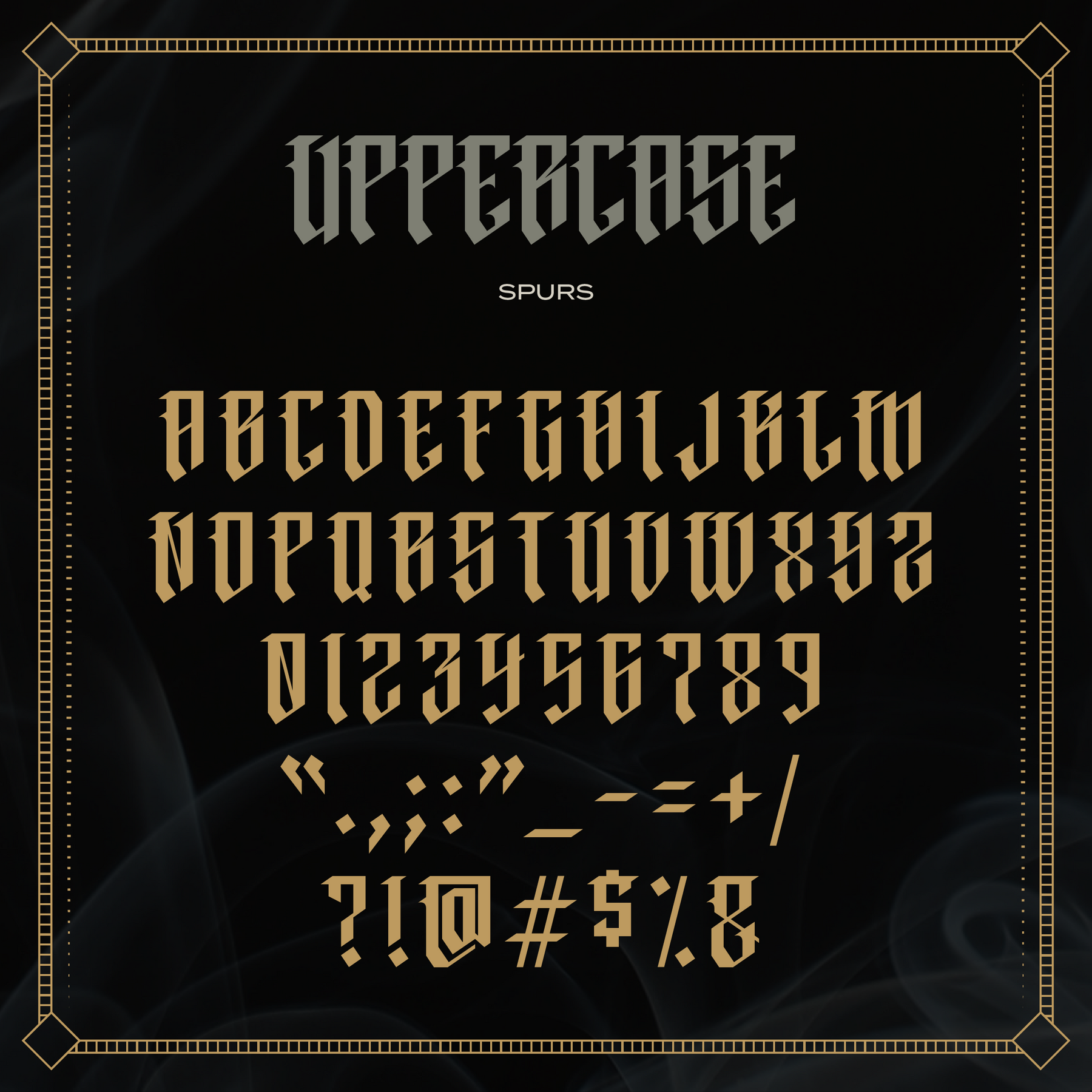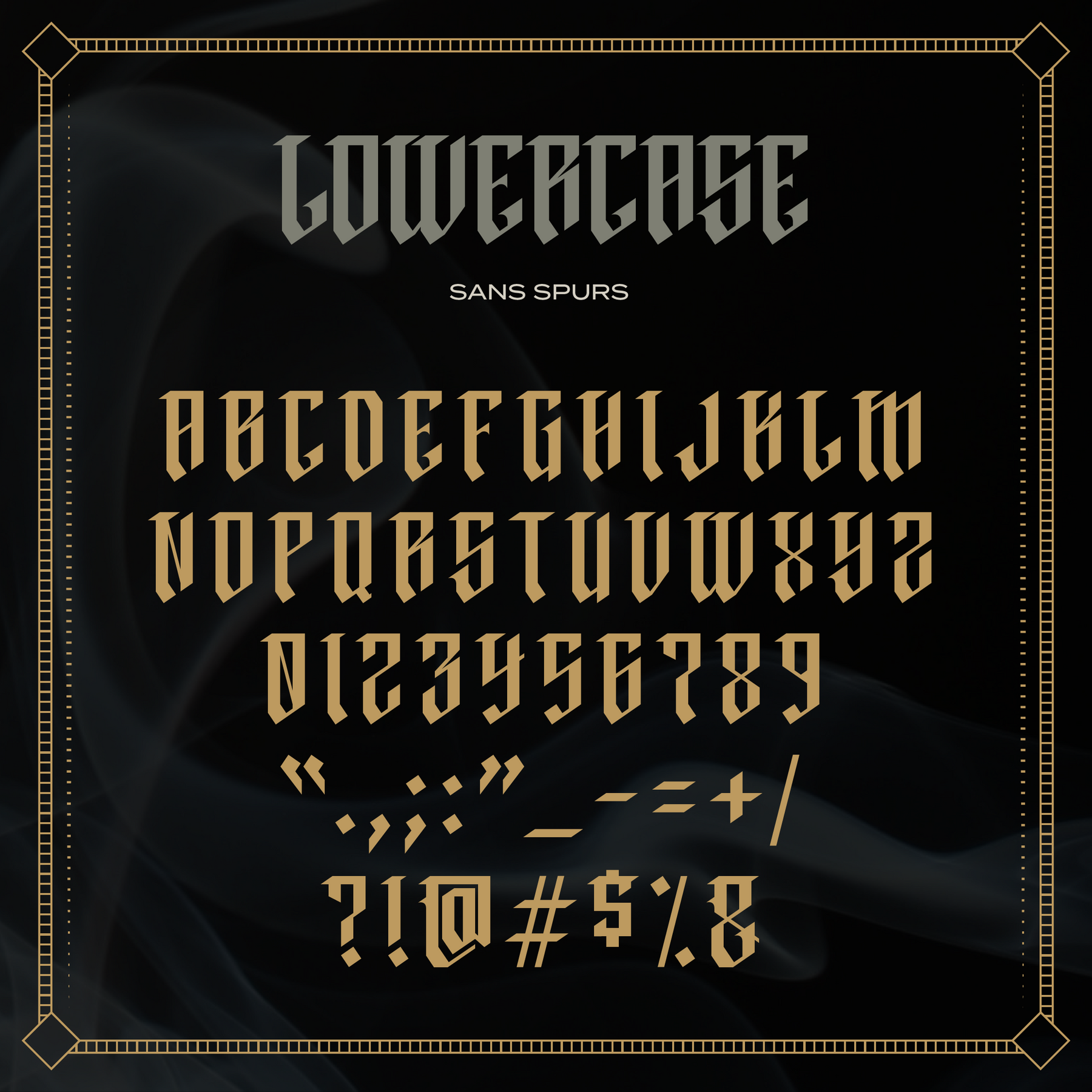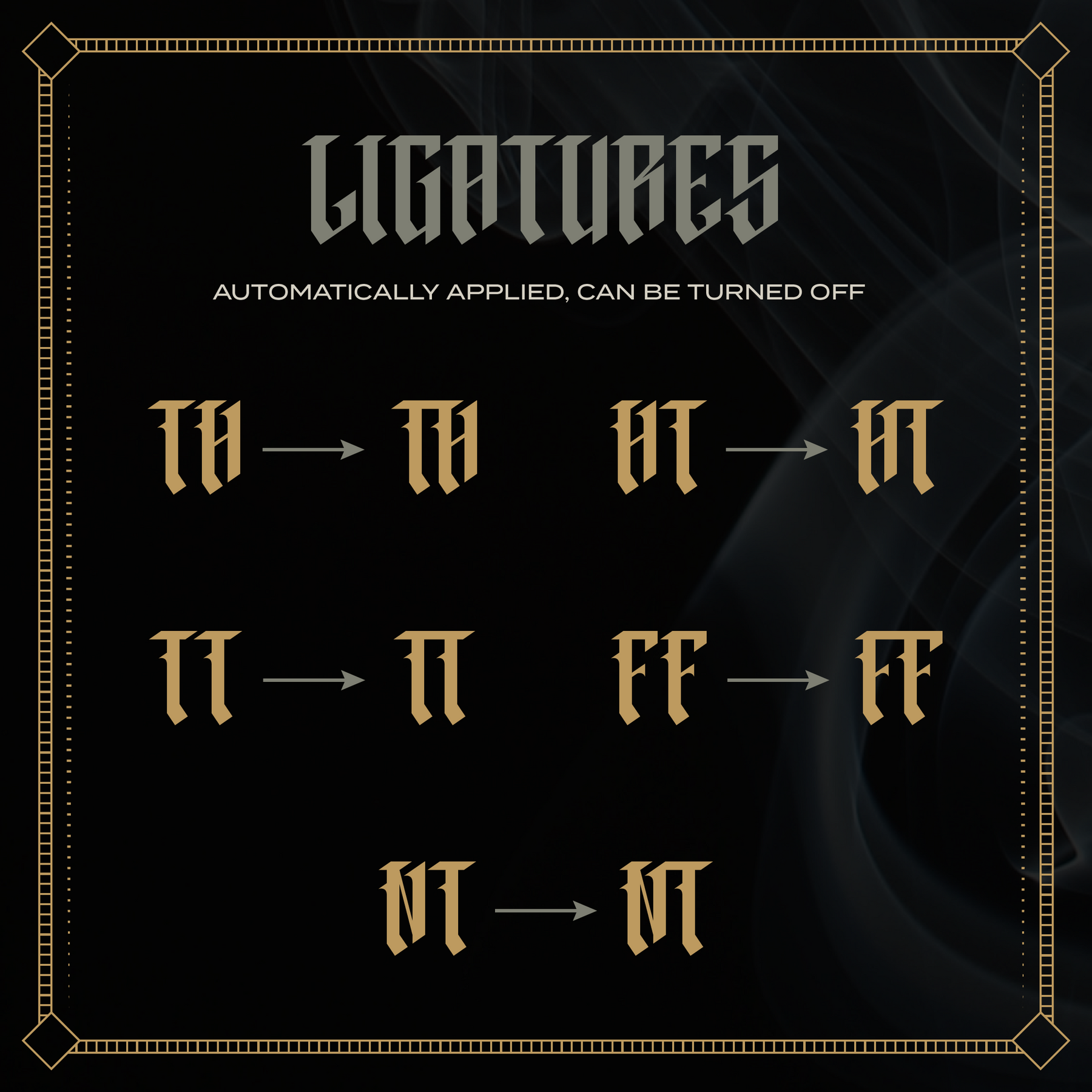 Omerta Font
Introducing Omerta
A code of honor and silence, where dead men tell no tales. Omertà is a strong and no bullshit display font that was built to give its competitors a pair of cement shoes. Fuggedaboutit. 
Omerta is mainly an all uppercase font, but we've included lowercase variants that have lost the outer spurs to give you more creative flexibility. Omerta is best used in headlines, logos, product design & other large type designs.

Included with Omerta
Uppercase & Lowercase Character Set A-Z 

Spurred & Sans Spur Versions

Basic Ligatures

Numerals & Primary Punctuation

OTF file format
Omerta FTW!
Love this font! Versatile and super clean all while being aggressive at the same time. I equate it to an updated option for Old English! Love having Omerta in my toolbox of fonts!
Lost in the shuffle
I have tried to reach out to you many times but after a year and half I must have been lost in your shuffle. However, I was trying to ask and give you positive reviews and know a little more about your shop. I did purchase some items and it helped with my Art.
Glad to hear you like it! Thanks!